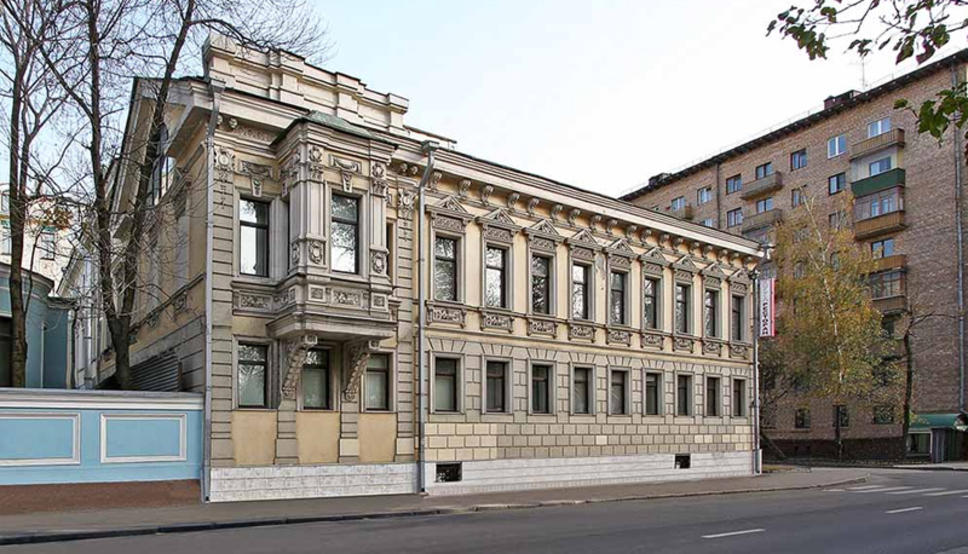 Author of the article
Dmitry, expert of the project
Published: 03.07.2017
Views: 5 173
In 2016, hoteliers scooped a large profit: 6 million tourists visited Moscow. This number increased by one more million within a year. Guests flooded hotels, guest houses and hostels. They paid 18% more for "luxe" category of rooms. Therefore, buying a mansion for a hotel is the right decision.
Historically, the mansions were concentrated within Sadovoye Koltso (the Garden Ring): on the Arbat, Patriarshiye Ponds and Chistyye Prudy or in Zamoskvorechye district. There are metro stations, business centers of A+ class, banks, insurance companies, cafes, restaurants, ateliers, beauty salons, SPAs and boutiques within a walking distance in this location. There are theaters, museums, art galleries nearby. There are pedestrian streets, parks with fountains and bicycle paths around. The history itself determined the future of the mansions: to become an ideal place for a hotel.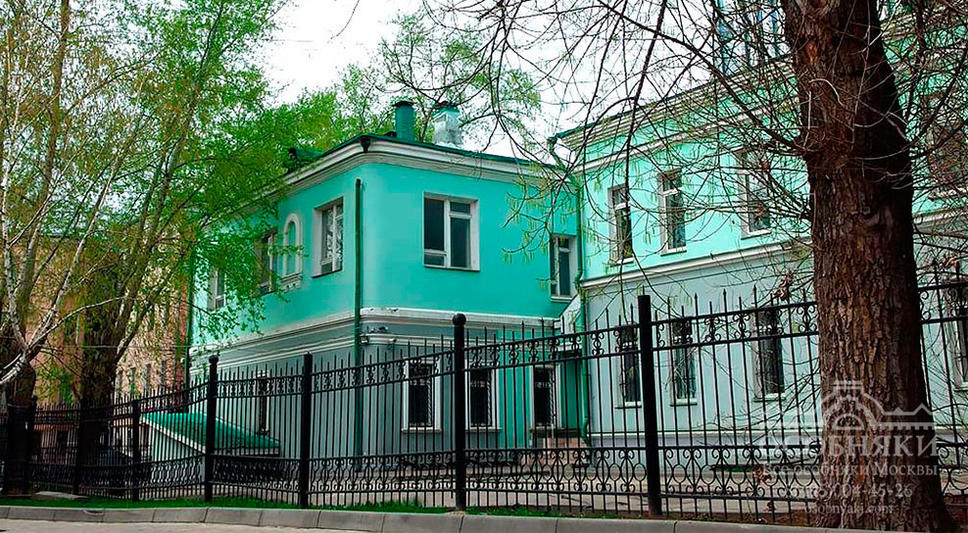 «Basmanka Convent Hotel» with 15 rooms is located in the mansion near «Baumanskaya» metro station.
Football championship and Asian business, or what kind of visitors to expect
Before buying a mansion, you need to understand who is going to live in a potential hotel. On the one hand, international fans of the 2018 FIFA World Cup will arrive in Moscow. On the other hand, football is a temporary phenomenon.
Let's consider the statistics. According to the analytical data for 2016, 70% of the guests of the capital are Russians. Most often, they arrive for business. Thus, they book hotels from Monday to Friday.
Business tourists do not pay for a hotel on their own - an employer transfers money for them. Hoteliers comment that companies are quietly reacting to rising prices. In other words, it doesn't matter to them how much they pay for a suit. The result of a business trip is what really matters.
We have already written that in 2016 the flow of foreign tourists grew by 20%. European businessmen were replaced by Asian businessmen. The first place in terms of the number of tourists in Moscow is occupied by China. Iran is also on the way. The number of Iranian travelers is increasing 100% per year.
It seems that the guest of our hotel will be an Asian businessman.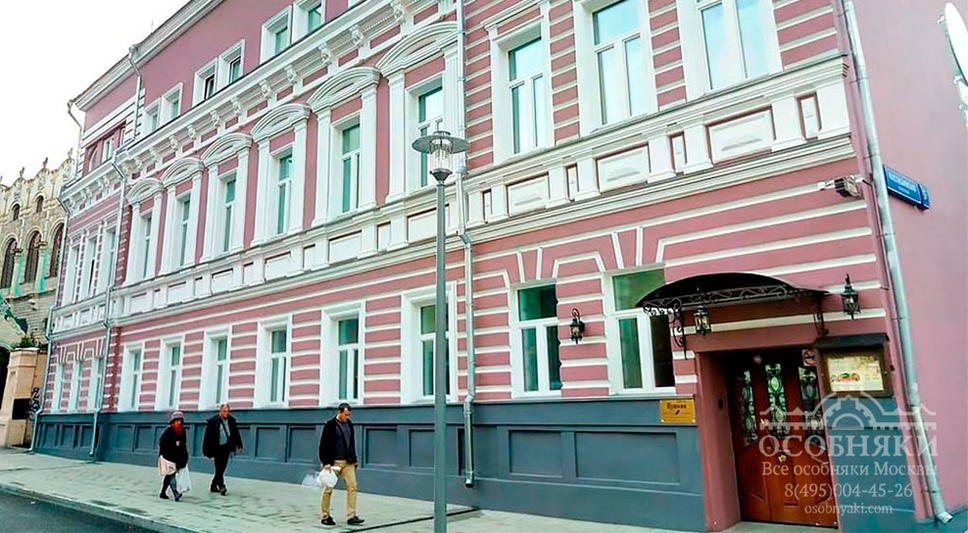 «Pushkin» hotel with 61 rooms is located in the mansion near «Chekhovskaya» metro station.
Freaked out and have not prolonged, or how to choose between buying or renting
Buying a mansion is safer than renting.
First, a mansion in Moscow is piece goods. Owners sell only about 100 mansions on the open market. Not every of them is able to accommodate a hotel. According to Whitewill company and osobnyaki.com website, it is possible to open a hotel in 66 mansions. To buy a mansion, you have to pay from 65 million to 3.5 billion rubles for a building.
Second, renting a mansion for a hotel is a risk. It means that your business will depend on the mood of a property owner. Today he is going to prolong a contract with your company, and tomorrow he can change his mind. You cannot exclude the situation that you will have to close your 5* hotel because of the whim of a property owner.
According to Whitewill, 12 mansions can be rented in the center of Moscow. The size of the rental rate is from 10 000 to 30 000 rubles per m2. The cost of renting of the whole mansion starts from 590 000 rubles per month and reaches 3 million rubles.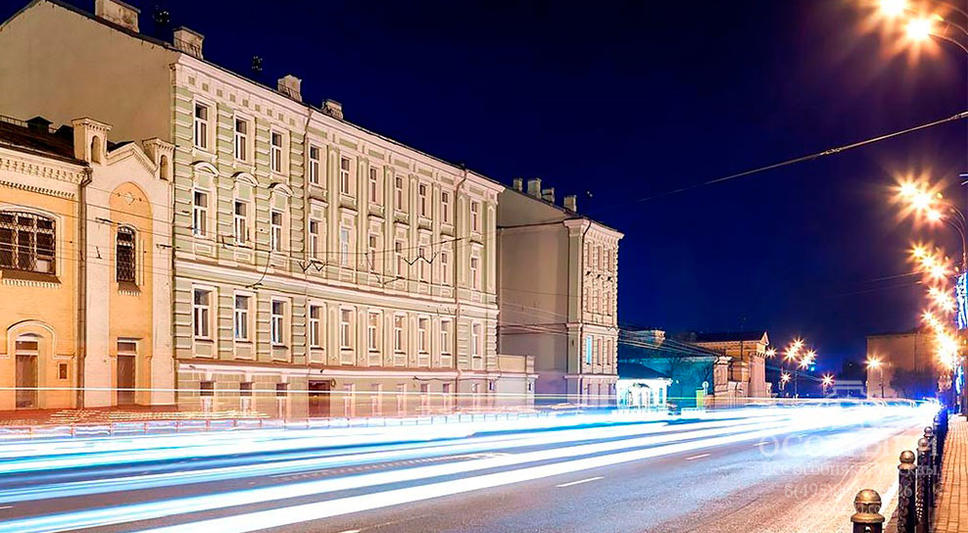 «Velius» hotel with 47 rooms is located in a mansion near «Borovitskaya» metro station.
Napoleon lived next door, or how to promote an old mansion
The history of the mansion can be the basis for promoting your hotel on the international market. The marketing value of historical monuments is based on the fact that the legend of the hotel does not have to be created from scratch.
Mansions of the 18-19th century belonged to wealthy merchants and nobles. Each mansion has a unique history. So, according to the legend, the French emperor Napoleon Bonaparte spent two nights in the estate of Saltykov-Chertkovs on Myasnitskaya street. This fact could be decisive for a guest to book a «presidential suite».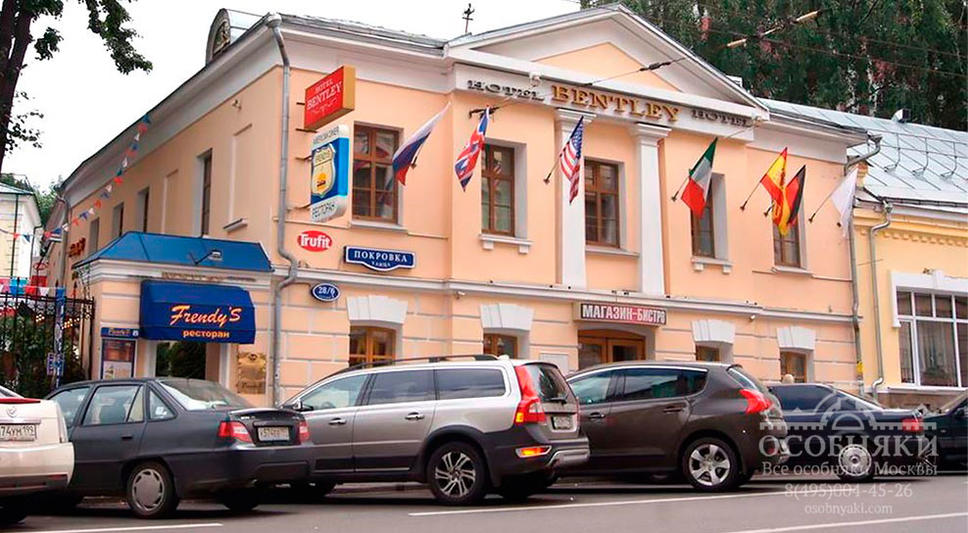 «Bentley» hotel with 12 rooms is located in the mansion near «Kurskaya» metro station.
Trees are an advantage, or why you need planting
Before you buy a mansion for a hotel, you need to consider the neighborhood.
Let's imagine an entrepreneur comes to stay at your hotel. He has a busy schedule: exhibitions, meetings, negotiations. It is necessary for him to have a good rest. The thickness of the walls in a mansion is one meter. However, even thick walls will not protect his sleep from street noise. If your hotel is targeted at travelers, a dance bar next door can only be an additional positive moment.

In any case, trees absorb the noise. Therefore, if poplars grow around a mansion, this will be an advantage for a hotel.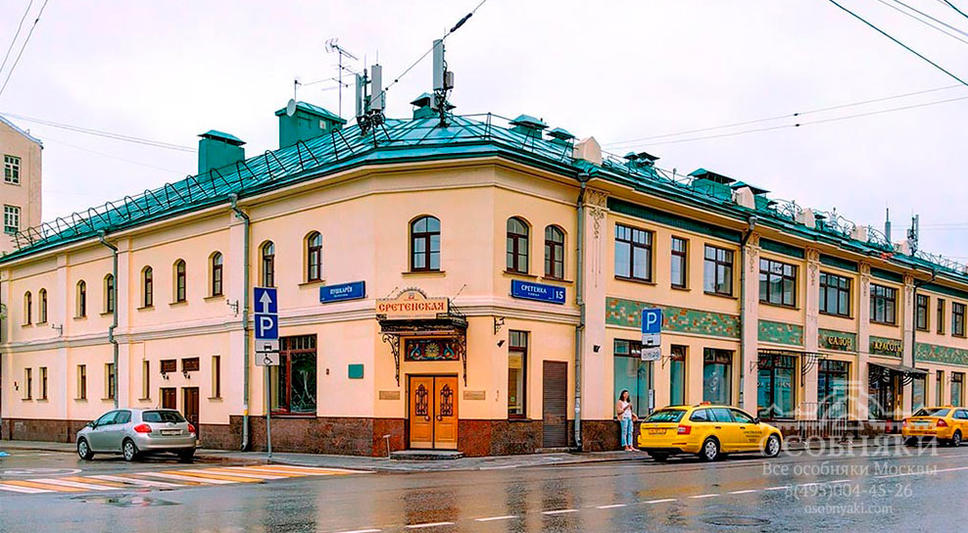 «Sretenskaya» hotel with 38 rooms is located in the mansion near «Sukharevskaya» metro station.
The folder with the standards can be thrown away, or how to calculate the area of a «luxe» suite
To make a business plan for a hotel, you need to determine the minimum number of rooms. Take into account the location of a reception area, a security, a lobby and a restaurant. Calculate the size of rooms for technical and maintenance personnel. Provide premises for laundries, ateliers, linen closets, utility services room, engineering equipment and so on.

The hotels of the highest category should provide space for business activities: meeting rooms, coworkings and conference rooms for presentations. The data on the size of the necessary premises will be the basis for choosing a suitable mansion.

If you plan to open a hotel with 10 or more rooms, you have to take into account the requirements of the Moscow urban planning standards for hotels.

Let's consider you have decided to buy a mansion with the area of 3000 m2 and plan to open a 5* category hotel in it. According to the standard, you are allowed to allocate 2000 m2 for the hotel rooms. It will be enough for arranging 45 suits with 1-4 rooms per each. You will also need a 70 m2 block for staff. The remaining 930 m2 should be divided into a reception area, a lobby, engineering and utility services room and security.

According to the rules, a restaurant in your hotel should accommodate about 100 people. It turns out that there will not be enough space for it. Therefore, the number of suits can be reduced to 9, and the folder with regulations can be thrown away in order to allow you adding more services: cafes, restaurants, meeting rooms, conference rooms and so on.
The bus has arrived, and there is nowhere to park, or how much space it is needed for Bentley
Parking places are an obligatory condition for a tourist-businessman. As a rule, on weekdays parking is occupied. In a busy schedule, it's hard to find 30 minutes to park in the center of Moscow. Therefore, your mansion should have an inner courtyard to organize a parking there.

According to the standards, a parking lot space should not exceed 22 m2. Take the Rolls-Royce Phantom in 2016. Its length is 6 meters, the width - 2 meters. Add on a meter on each side that is necessary to freely open the door, approach the trunk and the hood. Multiply 8 by 4 - it is 32 m2 in total. Bentley Mulsan and BMW Seventh Series occupy 28 m2. Again, throw out the folder with specifications, if you did not do it before, and calculate the number of parking spaces on your own.

In addition, you may need a platform to allow parking for a tourist bus and an entrance for load-carrying transport.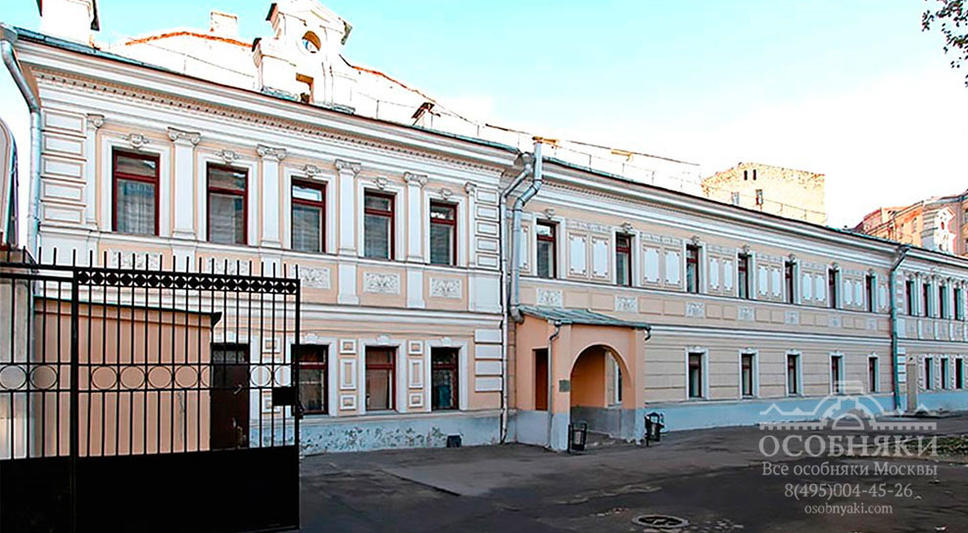 «Sverchkov, 8» hotel with 12 rooms is located in the area of «Kitay-Gorod» metro station
When the hotel has a flowing roof, or who to call for reconstruction
Before buying a mansion, check the roof, walls and the foundation.

Typically, mansions are buildings of the 18th-20th century, two to three stories high. Our ancestors built them «to stand forever». The thickness of the external walls and internal partitions reach one meter. The natural materials are used as interior design elements: marble, expensive kinds of wood and gilding. The buildings preserved rustic, stucco, stained glass, masonry stoves and so on. Therefore, most mansions are suitable for repair, decoration and construction of hotel rooms.
If the roof flows, and the walls crumble - the reconstruction will have to be coordinated with the Moscow architectural department. If you decide to change internal partitions - the procedure is the same.
If your mansion is not yours: how can it be so?
Hotel buildings are commercial real estate. So, do not rush to buy a mansion for a hotel. First, consider the documents attentively. If papers prohibit to place a hotel in a mansion, the property will have to be transferred to another category. This will take time and will require costs incomparable with a hotel. Remember that a mansion can be in a mortgage on a loan or carry other encumbrances.

To buy a mansion for a hotel, and ensure the transaction is clean, contact osobnyaki.com project experts at +7 (495) 320-95-45. Brokers  will select up to 6 suitable options within half an hour and show them to you the next day. Specialists will help to gain financing, arrange leasing and will not take a commission for the transaction.